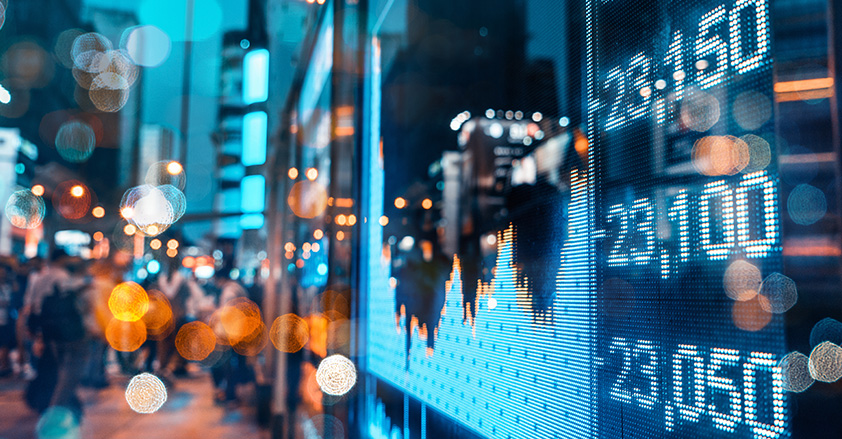 In seminal 1987 Hollywood movie "Wall Street", Carl Fox was seen advising his son Bud, recently indicted for insider trading, to "stop going for the easy buck… create instead of living off the buying and selling of others."

Eu Capital was founded on the principals that capital markets are there for the benefit of value production. Issuing stocks allows companies to develop new products and services and to expand their operations.

When we invest our clients' money or our own, we look to buy and own businesses with strong economic fundamentals and competent managers. As owners of its stock, we are part owners of these businesses. We aim to share in their success.

Unlike active traders, we are not too concerned with short-term price fluctuations. You won't find us glued to our screens all day ready to send "buy" and "sell" orders.

Instead, our strategy lies in the ability to judge and react (or not to react) to an unpredictable, fickle market. We find our opportunities when we investigate financial statements and calculate valuations. We see ourselves as a long-term shareholder so that the business can create impactful products and services that the world demands.

It is with this philosophy that we believe in how we balance risk with reward. We research quality businesses that represent the future of the world. By this, we mean conducting our own independent primary research rather than reading off other institutional publications. As long as the economic prospects of the business remain favourable, we are not deterred by short-term price fluctuations.

It's investing with peace of mind, for ourselves and for our clients, being able to create real value while contributing to the growth of a company in the long run.

Benjamin Graham famously stated that "in the short run, the market Is a voting machine, but in the long run, the market is a weighing machine."

What does that mean? In the short run, the market tallies up which firms are popular and unpopular, like a voting machine. But over time, the market assesses the substance of a company, its weight and depth against its peers.

The implication is clear: What matters in the long run is a company's actual underlying business performance and not the investing public's ever-changing opinion about its prospects in the short run. And we are here for the long run.