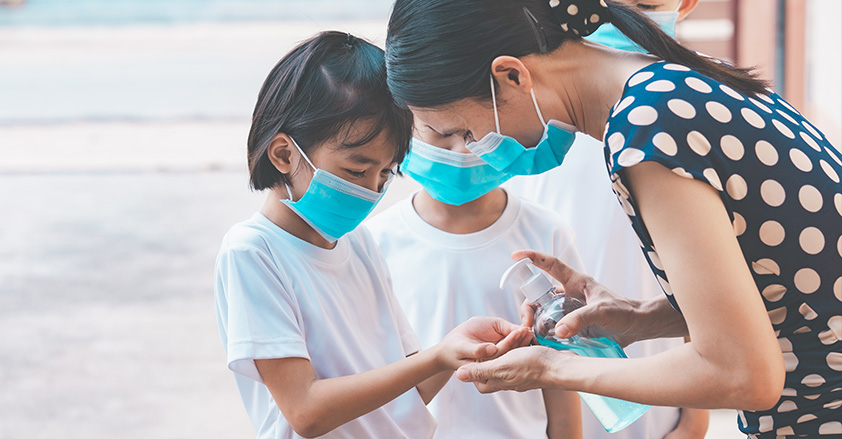 Around the world, the recent spread of COVID-19 has disrupted lives, livelihoods, communities and businesses. It's a challenging time for all, but in the midst of uncertainty, we try to look for a silver lining.

In times of crisis, you get to see the very best of your own communities.  

Organisations around the world are coming together and finding innovative ways to minimise the impact on public health and to limit disruptions to economies and supply chains. Many, like us, are choosing to donate to causes closest to their heart, or coordinating efforts to deliver food to frontliners, and even PPE to medical staff in overworked hospitals.    

Even during this time of economic uncertainty, a growing number of companies are refusing to compromise on their values. These may even be the very companies that are taking a hit during one of the worst financial crises since the Great Depression. Solidarity is the strongest when we all have a common (invisible) enemy.    

For Eu Capital, we will be supporting Family Assistance Fund by Beyond Social Services, a local charity dedicated to helping children and youths from less privileged backgrounds. 100% of those proceeds will go to supporting families affected by COVID-19. Our founder, Kelvin Eu, has long been a champion for education; prior to this, the firm has also contributed to education bursaries at Singapore Polytechnic and the National University of Singapore, which offers financial aid to students who cannot afford to pay tuition.   

Charity doesn't have to be a grand gesture every time; try starting from a cause or group that matters to you, and look for avenues to extend help. If you are a business looking to contribute, start by identifying organisations where you too can make a difference. Let's do what we can to give back.